Business philosophy

Customer centered and quality oriented

Objectives

Innovative development and continuous surpassing

Business purpose

Honest and pragmatic, market-oriented, quality oriented
ABOUT US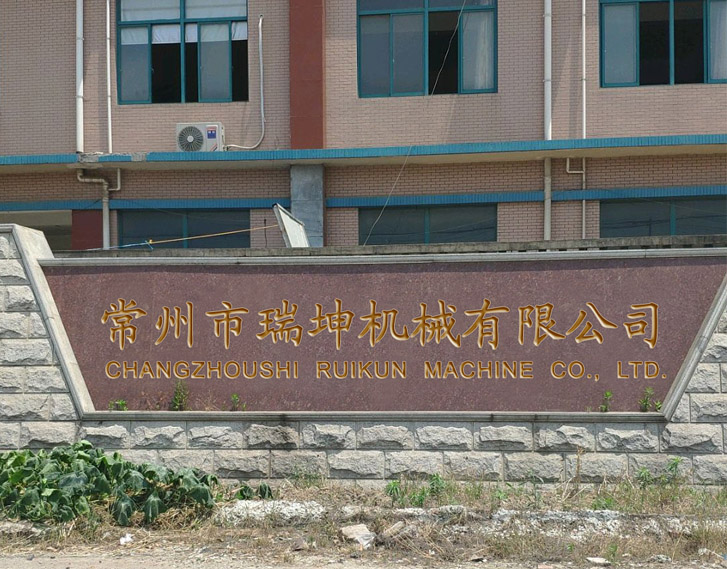 Changzhou Ruikun Machinery Co., Ltd. specializes in the production of computer-based intelligent ultrasonic lace machine, ultrasonic heat sealing machine, ultrasonic embossing machine, ultrasonic compound machine, wireless sewing machine, hand embroidery machine, tablecloth crimping machine, ultrasonic sewing machine, process flower machine, multi-functional folding machine, ultrasonic scalding machine, ultrasonic punching machine, ultrasonic stripper, mask machine, medical round cap machine, ultrasonic welding machine, shoe cover machine Ultrasonic spot welding machine, button mounting machine, flower mold, flower stick, ultrasonic welding head, transducer, horn, generator and other ultrasonic accessories, various clothing machinery and special ultrasonic equipment.
The company pursues the business philosophy of "science and technology first, customer first", and has been committed to the development of practical ultrasonic equipment for many years. At present, it has formed a variety of practical equipment, such as ultrasonic lace machine, cotton tucking machine, spot welding machine, wireless sewing machine, etc. Among them, ultrasonic lace machine is deeply loved by many customers at home and abroad because of its wide range of application and strong product characteristics. It is widely used in many fields, such as garment cutting, napkins, tablecloths, curtains, window covers, craft jewelry, headwear hairpins, garment accessories, etc.
The company has stock all year round and can customize special equipment according to customers' special requirements. At the same time, we undertake all kinds of lace processing, collar, clothing and cutting business.
With strong product R & D capability and perfect quality management system, the company provides many customers at home and abroad with sophisticated production equipment with superior performance. The products are exported to Hong Kong, Singapore, Indonesia, Japan, Italy, Vietnam, Russia, South Africa, Turkey, Taiwan, France, Iran, India and other countries and regions, and are highly praised by customers.
Honesty and pragmatism, market orientation, and focus on quality are our business purposes; Innovation, development and continuous transcendence are our goals. We welcome customers at home and abroad to establish long-term friendly cooperative relations with us.